Stylishly Versatile Faux Wood Beams
Let's start by saying there's nothing "faux" or fake about our authentically handmade beams! Box beams, sometimes called faux or false beams, are simply called as such because they are hollow. Today's ceiling beams are most often used decoratively, not for their historical function of quite literally holding up the house.
This shift in use has led to the rise of faux beams. Since they're not structurally necessary to the modern home, it makes sense to shift away from solid beams. Solid beams are extremely heavy, expensive, and environmentally inefficient. Conversely, Sawmill Designs' faux beams are lightweight, cost-efficient, and kinder to the environment.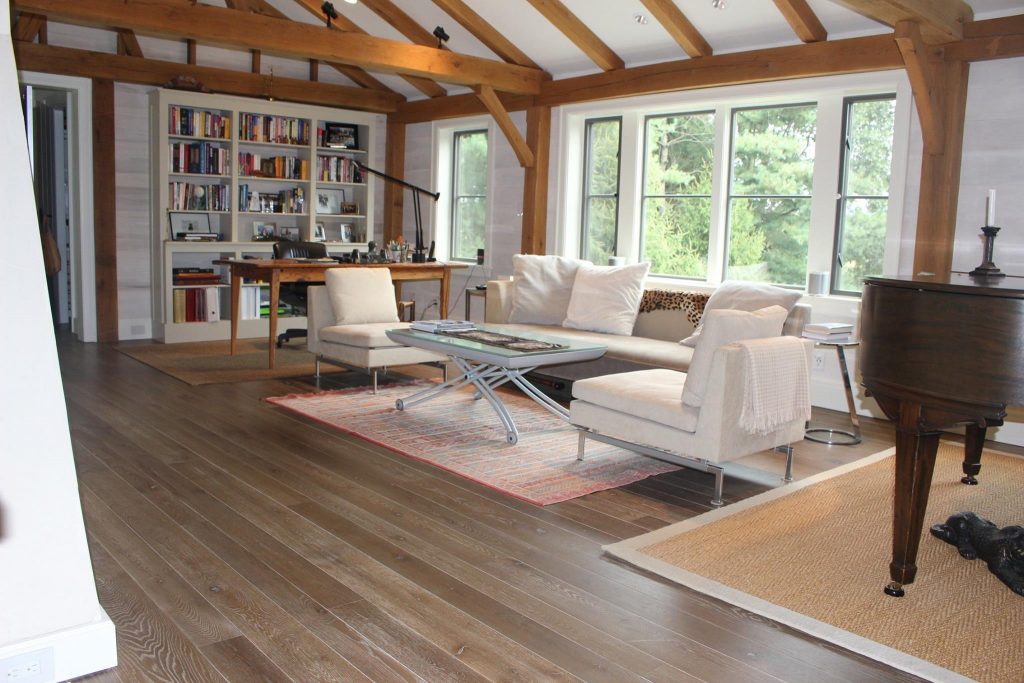 Facts and Faux
When done right, as we do them at Sawmill Designs, you can't even tell that a faux beam is faux—that's why we even hesitate to call them as such! Sawmill Designs' beams are pre-assembled by hand with mitered edges rather than butt joints. This unique method makes our beams look even more like the real deal.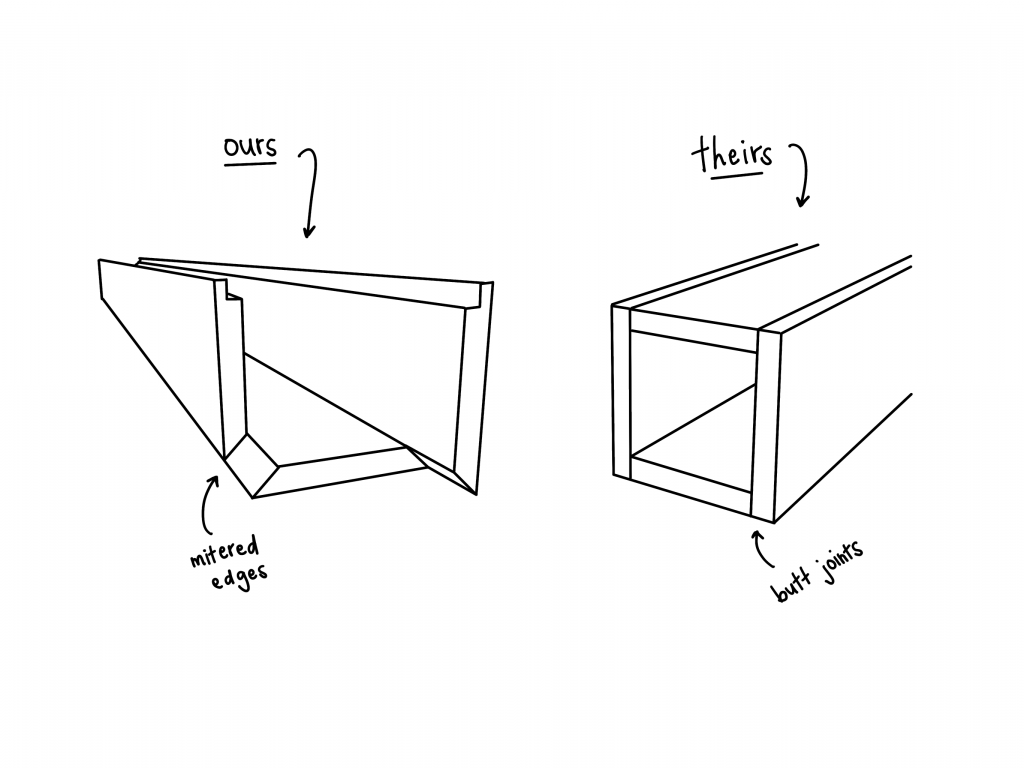 Take into account that our beams are made only from genuine American oak, and you have a ceiling beam that is far from "faux". Sawmill Designs' original face barn siding beams are even further from false, as they are pre-wrapped in wood reclaimed from barns local to our Shenandoah Valley area.
Pre-finished Box Beam Options
Explore our newly added beams with 0% VOC finishes and our many other gorgeous stain options. You don't have to cringe at the thought of having something labeled "faux" in your home because we are proud of the way Sawmill Designs' beams are sourced and made.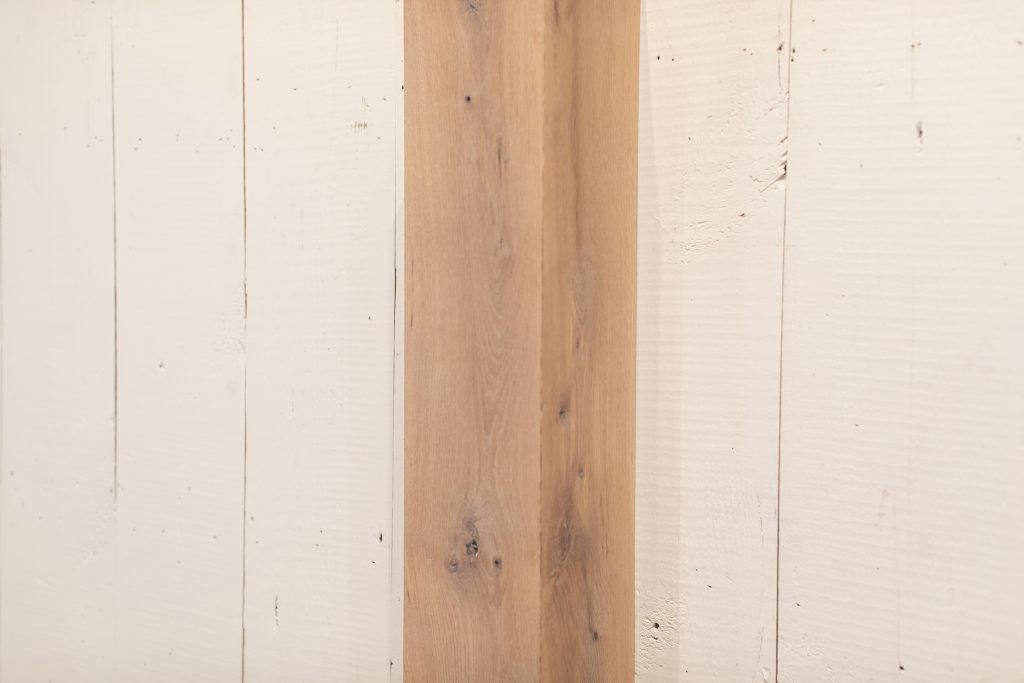 Sawmill Designs Inc, a division of Cochran's Lumber, is a family-owned and operated company that has been providing our clients with distinctive reclaimed and new wood products for over 40 years. From box beams to barn doors, and reclaimed barn siding, each piece is handcrafted to meet the desire of each client.