The Perfect Wood for Accents
If you've found yourself scrolling through our products wondering why everything not made from reclaimed wood is made from something called "live sawn white oak", hello. This is for you. Outside of our hardwood flooring showroom (shoutout to Cochran's Lumber), you'd be hard-pressed to hear those four words strung together in the same sentence.
What is this white oak and why are we so obsessed with it? Allow me, on behalf of the experts at Sawmill Designs, to shed some light on this mysterious string of words—live sawn white oak.
Durability
A high score in durability is the biggest reason we use exclusively white oak to craft our barn doors and box beams. It's one of the hardest woods on the market which means it has the ability to stand up to heavy traffic in both residential and commercial settings.
Our oak's durability is also a product of it being live sawn which means that at least a third of each plank comes from the hardest part of the tree. The live sawn method of milling lumber uses every part of the log which makes it a more price efficient and sustainable option in addition to making it sturdier.

Sustainability
Not only is the way we mill rooted in sustainability, but white oak is a notably earth-friendly wood in general as well. White oak trees shoot up quickly which results in the rate of harvest consistently falling far below the growth rate. On top of that, Sawmill Designs doesn't use urethane finishes with toxic VOCs to stain our oak. And as for our products with oil finishes…let's just say they're safe enough to eat off of if you wanted to. You don't have to feel guilty or nervous about the source and sustainability of our products. All the more time to feel good about them.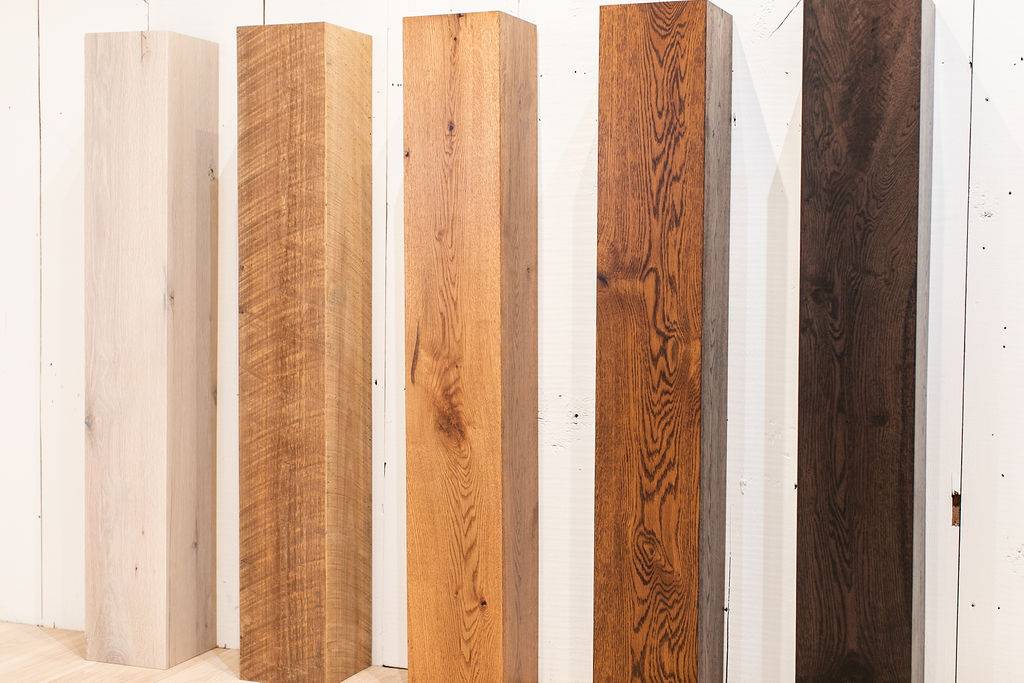 Versatility
Simply look at the variety of color among our barn door and box beam collections. They're all white oak, yet none of them look the same. From our ultra light Acadia finish to our uber rich Italian Roast, this wood can take on whatever style your home needs. And you can't talk about the beauty of white oak without acknowledging the wealth of character found in its grain variations, wormholes, and knots. White oak from a stylistic standpoint is undeniably charming. We invite you to order a custom sample box today to see our white oak's charm in person.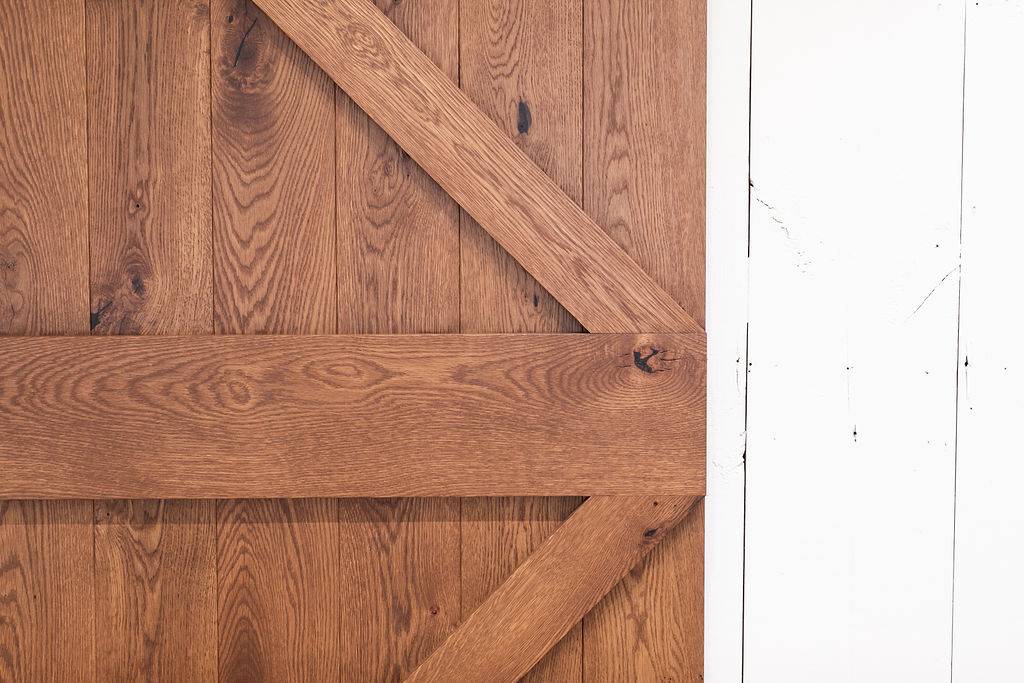 Perhaps you won't be thinking about live sawn white oak as often as we do after reading this but hopefully you'll at least understand where Sawmill Designs is coming from when we insist upon its greatness.
We encourage you to browse our barn door and box beam collections in a new light today because, with our white oak, there are so many possibilities to explore. All the best to the other beautiful woods out there (looking at you, walnut) but Sawmill Designs is hopelessly devoted to live sawn white oak.
Sawmill Designs Inc, a division of Cochran's Lumber, is a family-owned and operated company that has been providing our clients with distinctive reclaimed and new wood products for over 40 years. From box beams to barn doors, and reclaimed barn siding each piece is handcrafted to meet the desire of each client.