More Information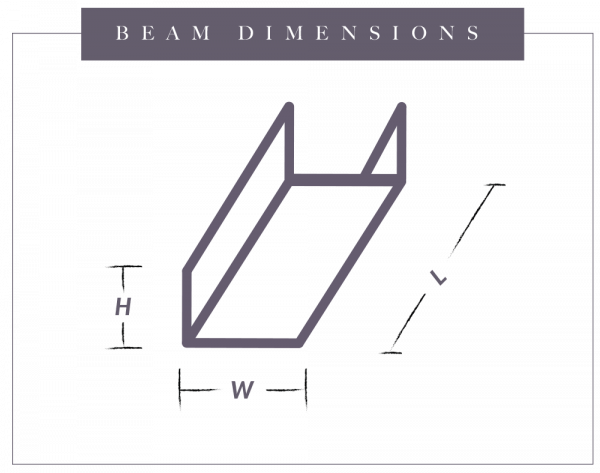 Transform your space instantly with faux beams.
Sawmill Designs is excited to offer our customers the highest quality reclaimed wood paneling on the market. From our quality materials to wide selection of colors available, Sawmill Designs faux beams are a true way to add instant character and style to any space.
Advantage of A Faux Beam over a Solid Beam
Ease of Install
Solid beams are immensely heavy. Sawmill Designs' faux beams can be installed with much more speed and ease than bulky solid beams. Check out this  blog post where we outline the install process.
Cost Effective
Sawmill Designs' box beams are a fraction of the price of solid beams, making it a great choice for projects that require a more budget-friendly option.
Environmentally Friendly
Box beams are a better choice when it comes to the environment because they use only a fraction of the amount of wood compared to solid beams. Sawmill Designs also offers 0% VOC Oil Finishes that are both beautiful and good for the air your family breathes.
Trade Partners
We love and work often with designers, contractors, and architects for commercial and residential projects! Contact Us for trade pricing and custom orders.
Spaces to put our Faux Beams
The possibilities are endless! Whether you are cozying up a breakfast nook, adding depth to the family room, or spicing up the ambience of a dining room, Sawmill Designs' box beams are an added compliment to any style or decor. And with many custom finishes to choose from, all styles are covered!
Custom Pieces
We realize that no two pieces are the same so we offer custom pieces such as end caps, three sided beams, and custom sizes. Contact Us with any questions regarding custom pieces.
We invite you to be bold and daring with your space. Installing Sawmill Design's Box Beams are just one of many ways to take our space to a whole new level of custom.Your life isn't boring, why should your ceilings be?