How to Style Colored Barn Siding
Not sure how you'd style our colorful barnboard? Here are some tips and ideas.
Style similar to the way you would style shiplap or wallpaper.
The best advice we can give on the subject of colored barn siding is to go to Pinterest or the Google search bar. Since colorful barn siding like ours is unique, it's often hard to find pictures for inspiration and styling guidance. Fear not, shiplap and wallpaper are just as bold so you can use those as a familiar design baseline.
In your scrolling, remember that the barnboard is going to bring more character and texture to any space than your average accent wall. If that's a deterrent, think about incorporating more modern accents. Mixing new and old is a delightful design concept.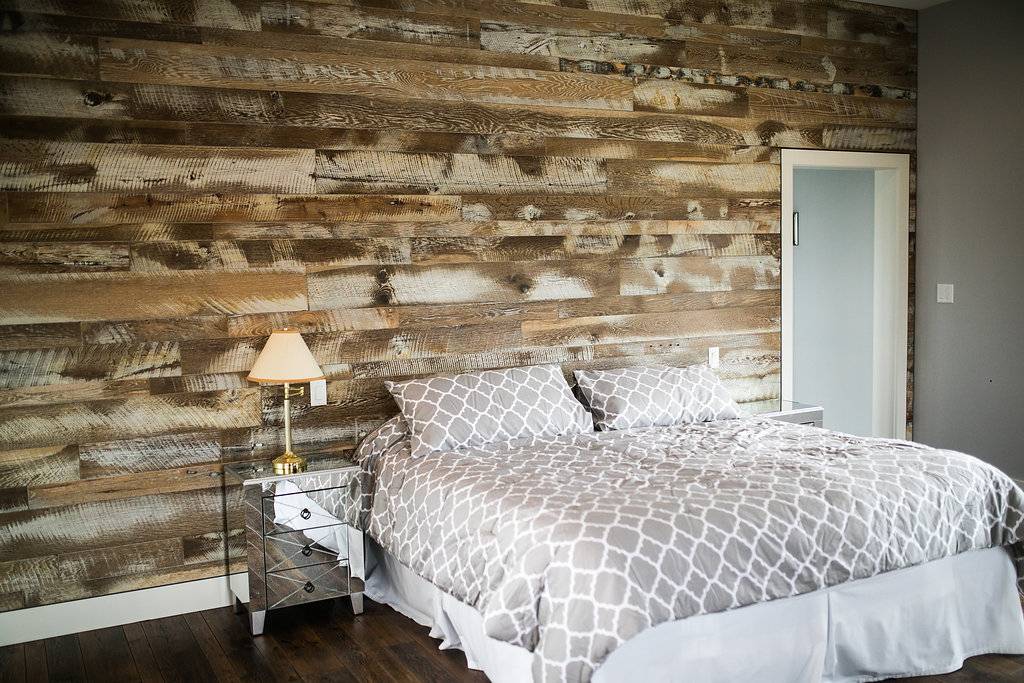 Know that there are so many ways to be creative.
Our colorful barn siding is a vessel for your imagination. Try mixing and matching similar tones like Cloudy and Misty for a one-of-a-kind look. You could also opt to apply our barn siding vertically or in a herringbone pattern for a truly old-meets-new look. Our black Murky barnboard would look especially stunning in a herringbone pattern.
We curated our collection of colors to represent a multitude of alma maters. Show your Ohio State pride with Fiery, your Hokie pride with Poppy, and many more. All the more reason to ready your basement, man-cave, or bonus room walls for our barnboard.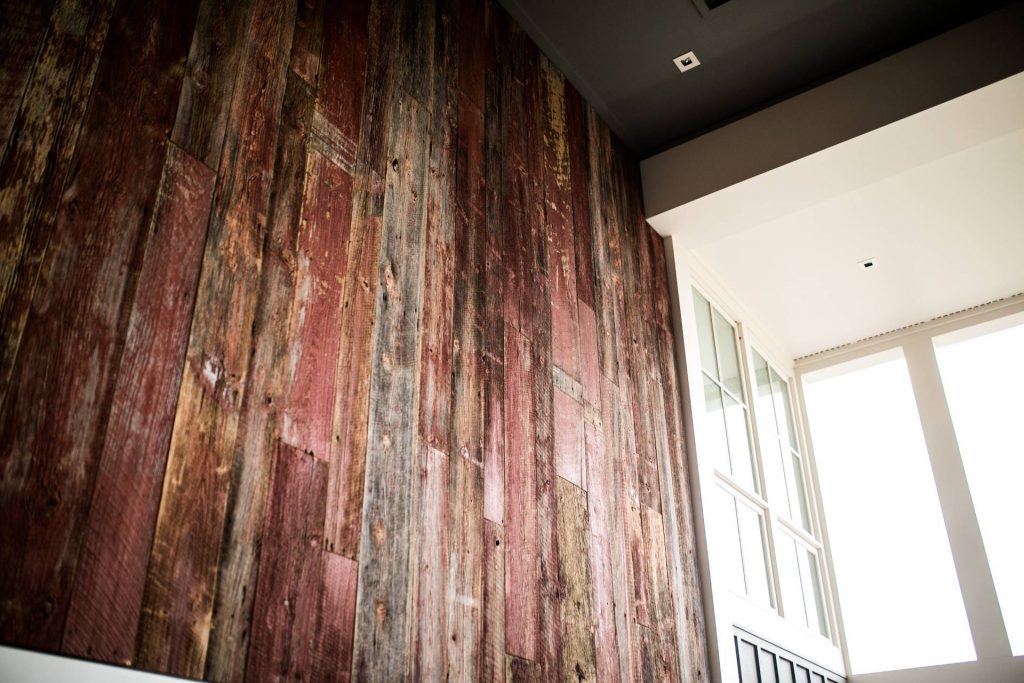 Use it like gift wrap.
If a big, colorful, wooden wall feels like a little too much for you, think smaller. There's nothing stopping you from wrapping every little thing you own in colorful barn siding. You can stick it on the base of the kitchen island, the headboard in the master bedroom, or anything looking old and "blah". Each of our color selections is available in peel-n-stick barn siding which makes it even easier to wrap almost any surface you desire.
Have some weird, dropped structural beams on your ceiling covered in boring, white drywall? Create the illusion of the ever-trendy exposed beam by wrapping it in Heavenly barn siding. Similarly, if you have a box laying around, transform it into a planter with a whole lot of character.
See all of our colorful (and original) authentically reclaimed barnboard here to begin transforming your house into a home with a story.
Sawmill Designs Inc, a division of Cochran's Lumber, is a family-owned and operated company that has been providing our clients with distinctive reclaimed and new wood products for over 40 years. From box beams to barn doors, and reclaimed barn siding each piece is handcrafted to meet the desire of each client.