More Information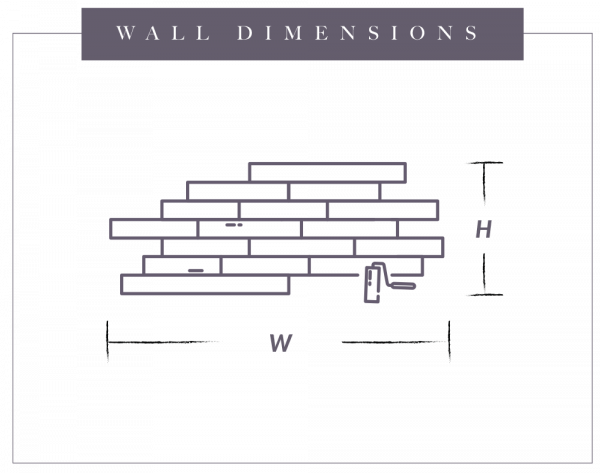 The experts at Sawmill Designs carefully mill and lightly brush each piece of barn siding to give our clients a one-of-a-kind product that adds immediate depth and warmth. Since we keep the original patina of the wood, expect a variety in colors, grain variations, and knots. Learn more about the difference between our veneer and solid options here.
Veneer Barn Siding
Our adhesive backed reclaimed wall paneling is only 1/8″ thick, making it lightweight, easy to install, and allowing it to maintain a very low profile for installations over existing finished wall and ceiling applications. We use the highest quality double sided adhesive with excellent hold strength and elasticity. The extra thickness of the adhesive strips allows for the paneling to properly bridge slight imperfections in the wall surface for a long lasting installation that looks just like solid wood paneling. The paneling is straight and true to dimension, with pre-squared ends for ease of installation and minimal cutting. Veneer barn siding boards are random in length, ranging from 18"-5' and a uniform width of 5 1/4″.
Solid Barn Siding
Our solid barnboard is great for heavier duty applications, and it can be used for stand alone features like partitions, shelves, and other projects. At 5/8″ thick, it can be installed over bare stud walls, or on top of finished walls where drywall or other finishes have already been installed. Solid barn siding boards are random in length, ranging from 18"-5' and a uniform width of 5 1/4″.
Transform Your Space With Our Reclaimed Wood Paneling
Sawmill Designs is excited to offer our customers the highest quality reclaimed wood paneling on the market. From our quality materials to our wide selection of colors available, Sawmill Designs barn siding is true way to add instant character and style to any space.
Trade Partner Affiliates
We love and work often with designers, contractors, and architects for commercial and residential projects! Contact Us for trade pricing and custom orders!
Where to put our barn siding:
The possibilities are endless. Barn Siding can be used in living spaces, bathrooms, bedrooms, laundry rooms, and basements! Residential and Commercial design can benefit from the installation of our barn siding.
Here are a few more ideas to spark your creative fire:
Heavenly looks stunning on a ceiling.
Lively is a perfect combination of sweet and sassy – ideal for a little girls room.
Dusky and Murky look bold and dramatic for boy's room or a man cave.
Buttery creates instant cheer and sunlight in a laundry room.
A few more tips to consider:
– Smooth surfaces are ideal.  Maximum bonding occurs when the surface is smooth and clean of dust or debris.
– If applying to a wall with drywall, we recommend priming the wall before installation.
– We recommend using our Veneer Barn Siding on interior applications only.
We invite you to be bold and daring with your space. Installing a wall of Sawmill Designs barn siding is just one of many ways to take your space to a whole new level. Your life isn't boring, why should your walls be?