Barn doors are trending to the point that if you look the term up, Google returns a million results of pristinely crafted interior sliding barn doors—probably not what people actually in the agricultural industry are looking for. This 2020 version of the term "barn door" is one of our specialties. Keep reading to learn about the beauty of barn doors and why Sawmill Designs' are a little extra beautiful.
The Right Space & Place
Some common places in the home you can install sliding barn doors are the laundry room, master bathroom, pantry, and closets. All of these spaces will benefit from the charm and function that a sliding barn door brings. Sawmill Designs encourages its customers to be even more creative since our available dimensions are so custom. You could use smaller barn doors as a way to hide your entertainment center or even install a set to create functioning curtains.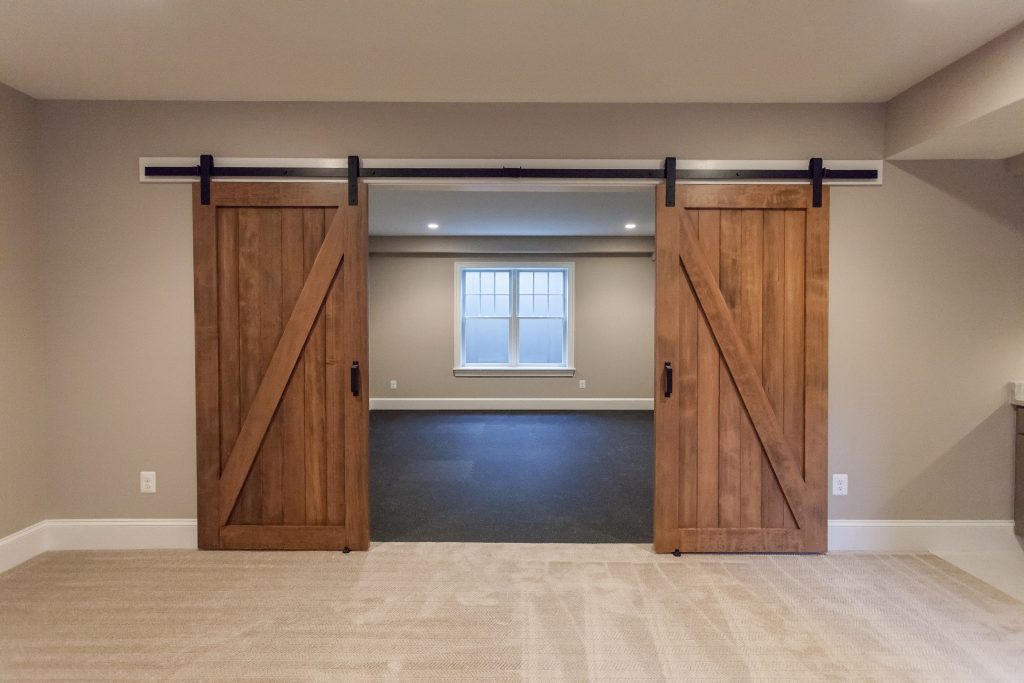 The barn door's ability to save space is probably its most notable benefit. If your home's floor space is at a premium, our barn doors only take up a couple of inches of that real estate. A traditional hinged door requires at least three feet of floor space (in every direction) to operate at full capacity. That can quickly add up as a huge difference in smaller spaces. Not only can the barn door save space, but it can also make spaces smaller. A long, open living space can be truncated with a sliding barn door to create a more intimate feel. Barn doors can also be used to close off spaces like the kitchen or office when you have guests over. When you're finished entertaining, it's so simple to open those doors (and the home's layout) back up.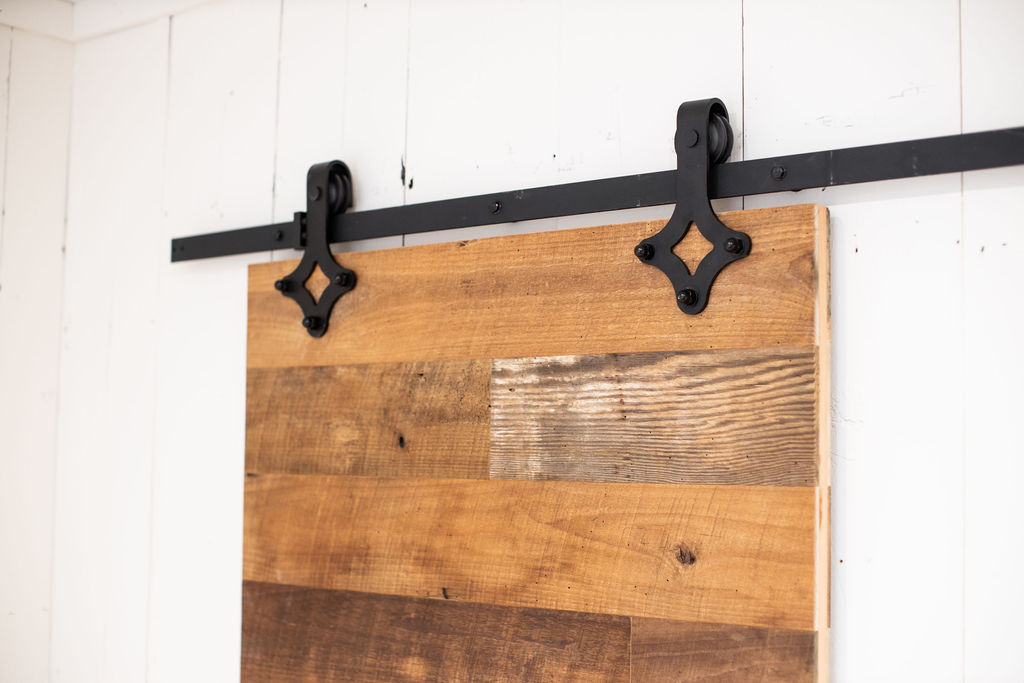 Purposeful & Stylish
In addition to functionality, barn doors should be praised for their ability to add character to a room. At Sawmill Designs, we are seasoned to love the natural beauty of wood because of our background in flooring and millwork. All of our finishes, even the almost-black Italian Roast, allow the beauty of the wood grains to shine through. Our doors are made from responsibly harvested live sawn white oak, a wood whose grain and durability are sure to please in harmony with your style for many years to come.
For those who get nervous at the thought of having something "barn-like" in their home, think of the term "barn door" as speaking for the door's function rather than its style. Real, actual barns utilize these doors for their practicality. So, if you're hesitant to embrace the rustic, farmhouse lifestyle—you don't have to. Our barn door collection was curated to ensure there would be a style for every kind of person. The sleek herringbone pattern on our Rochelle style would read modern in any finish. Most of our other door styles, combined with the right hardware and stain, have the potential to be the perfect contemporary touch for your space, too.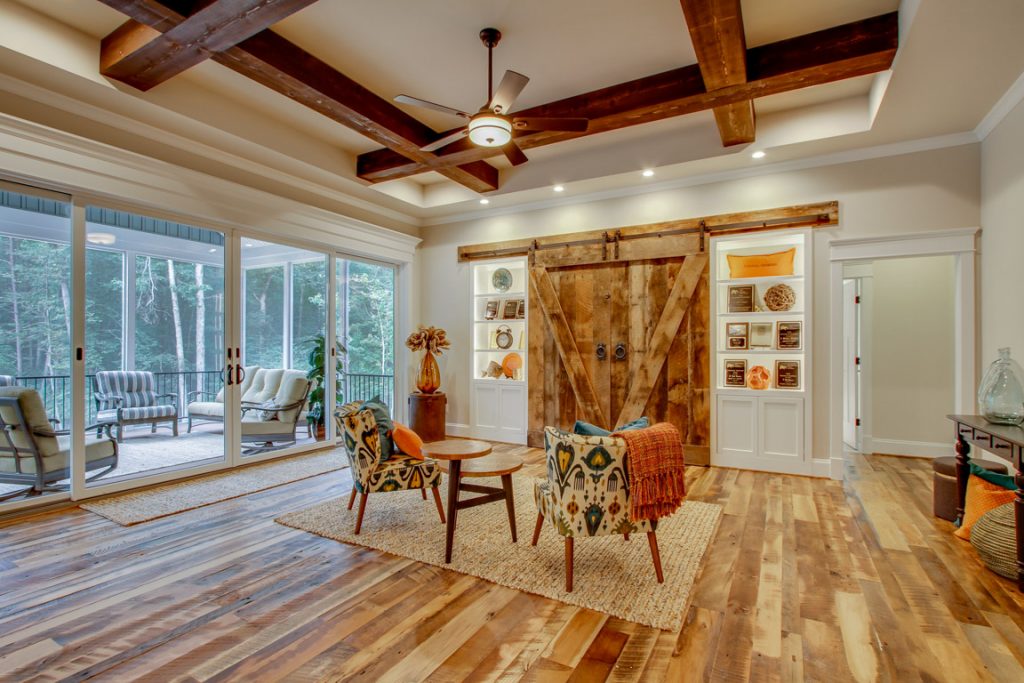 Could barn doors simply be a trend or are they timeless? With confidence, Sawmill Designs says timeless. The sheer amount of ways to style and use suggests that sliding barn doors will be in vogue for a very long time. Good thing, because that's about how long one of our doors will last you. Look around to learn more about the simple barn door installation process and Sawmill Designs' story.
Sawmill Designs Inc, a division of Cochran's Lumber, is a family-owned and operated company that has been providing our clients with distinctive reclaimed and new wood products for over 40 years. From box beams to barn doors, and reclaimed barn siding each piece is handcrafted to meet the desire of each client.