Barn Wood Wall Siding Options
We often receive questions on the difference between our "solid" barn siding and our "veneer" barn siding.
To help you better understand what the difference is and to make your project and decision a little bit easier, here are some similarities and differences between the two products.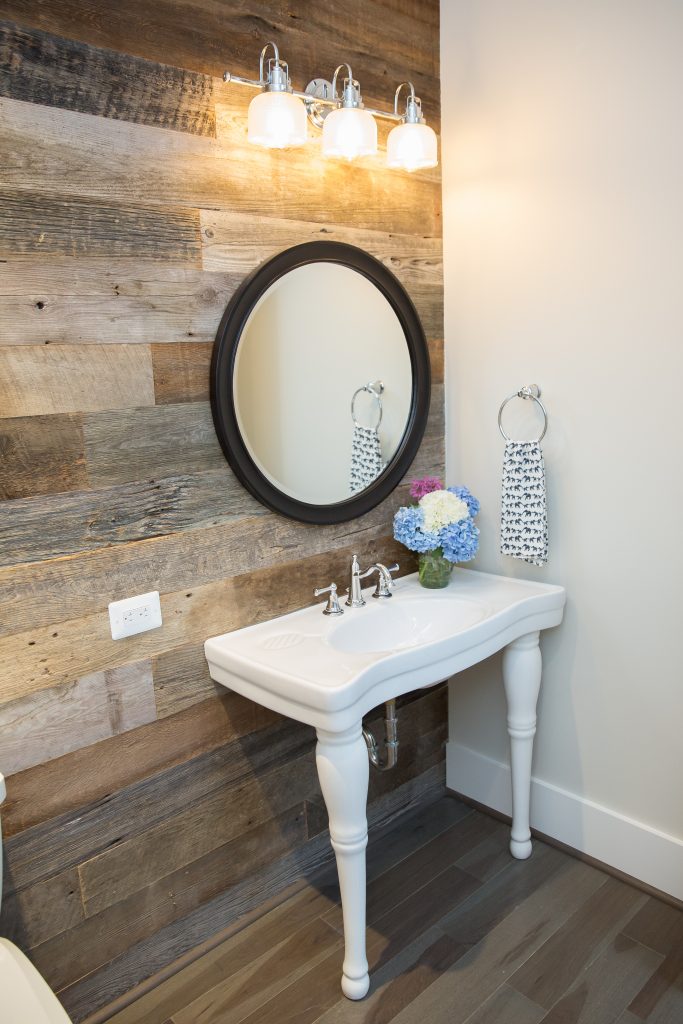 A) Both are made from authentically Reclaimed Materials
From a visual perspective, both our solid and our veneer look the same when applied to a wall or ceiling. They are both made from authentically reclaimed materials.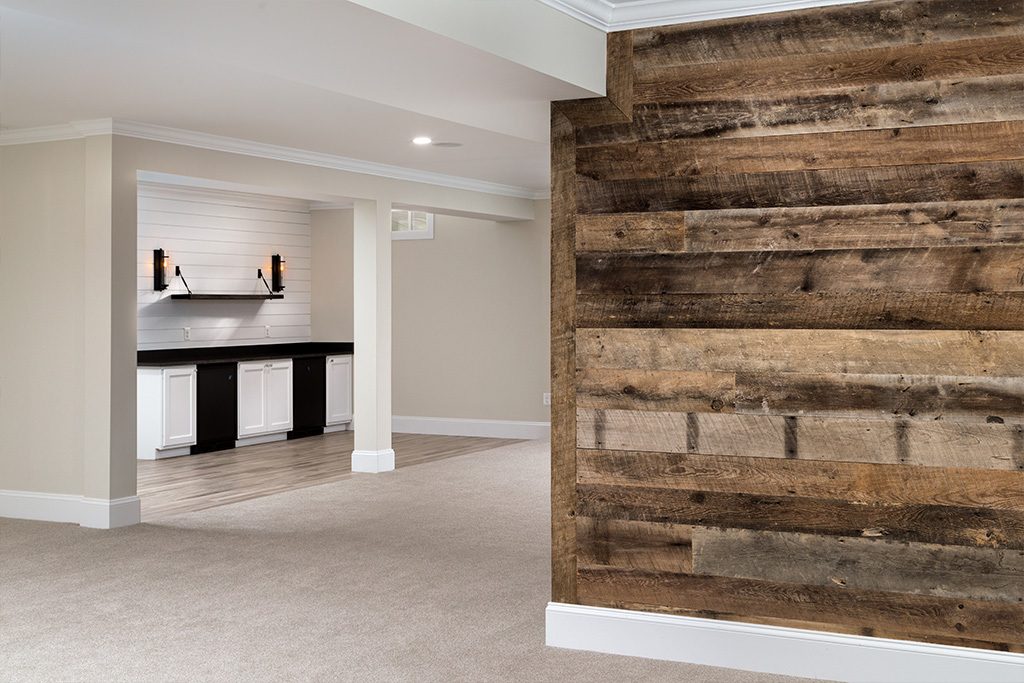 B) Thickness of the materials
Our solid barn board wall paneling is 5/8" thick while our veneer barn board wall paneling is 1/8" thick.
C) Prep work
Both solid and veneer require a clean, drywall for a proper installation. Our solid barn siding also requires that any base or crown molding be removed before installation, while our veneer barn siding does not require that base or crown molding be removed.
Also, if there is any texture on the wall, stucco, for example, sand off as much as you can before installing either solid or veneer.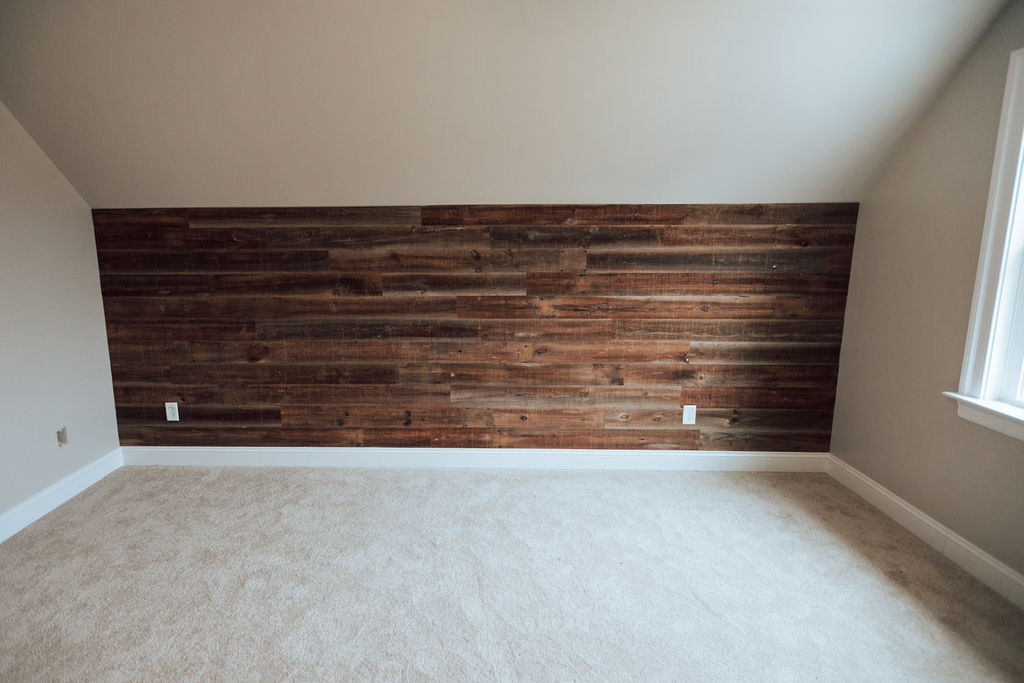 D) Adhesive
Our line of veneer wall paneling has three layers of heavy-duty 3M adhesive tape, while our solid wall paneling does not. That being said, our veneer is as easy as removing the tape backing and 'sticking' it to the wall, while our solid requires both a glue and nail down the application.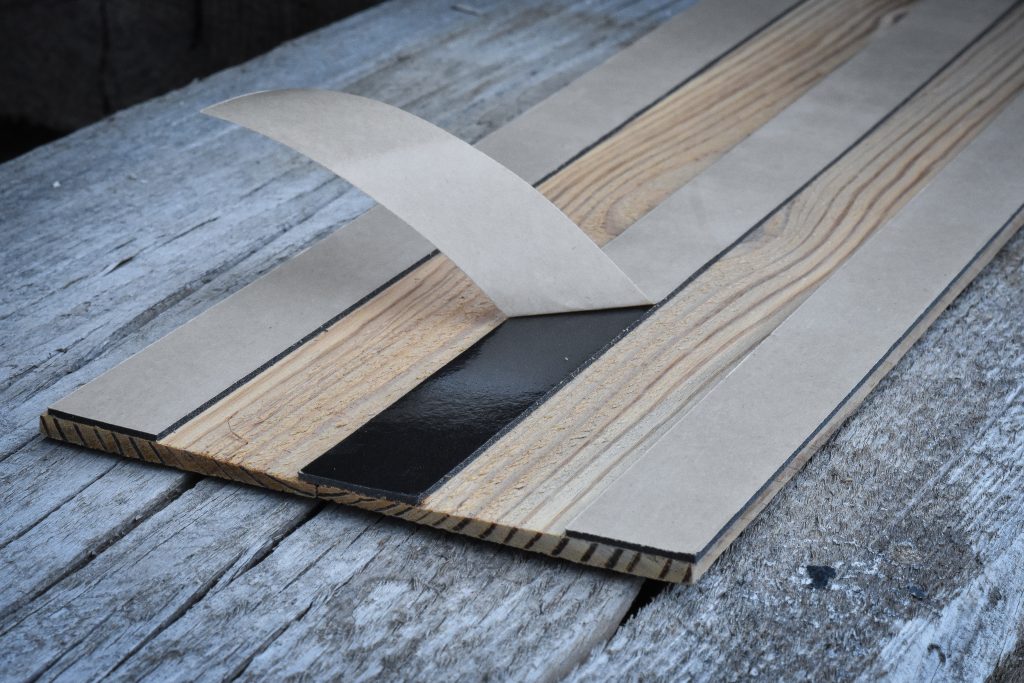 Sawmill Designers Ready to Help
Chat with us online or send us an email, we are here and happy to answer any other questions you may have about our Reclaimed Wall Paneling!
Sawmill Designs Inc, a division of Cochran's Lumber, is a family-owned and operated company that has been providing our clients with distinctive reclaimed and new wood products for over 40 years. From box beams to barn doors, and reclaimed barn siding, each piece is handcrafted to meet the desire of each client.