Install 101: Measuring For Your Barn Door
Love the look of our barn doors but aren't sure they will fit your space? No problem! We'll give you helpful hints and tell you what to measure and how to measure, ensuring a seamless (and stress-less) purchase!
Here are some tools you will need:
➣ a tape measure
➣ a paper and pencil to write down your measurements
➣ a trusty stool or step ladder
1 – Measure the width of your doorway
The door needs to be slightly bigger than the width of the doorway, usually 2-4" over the size of the door frame. Also, if your doorway has trim, add the width of the trim to your measurements.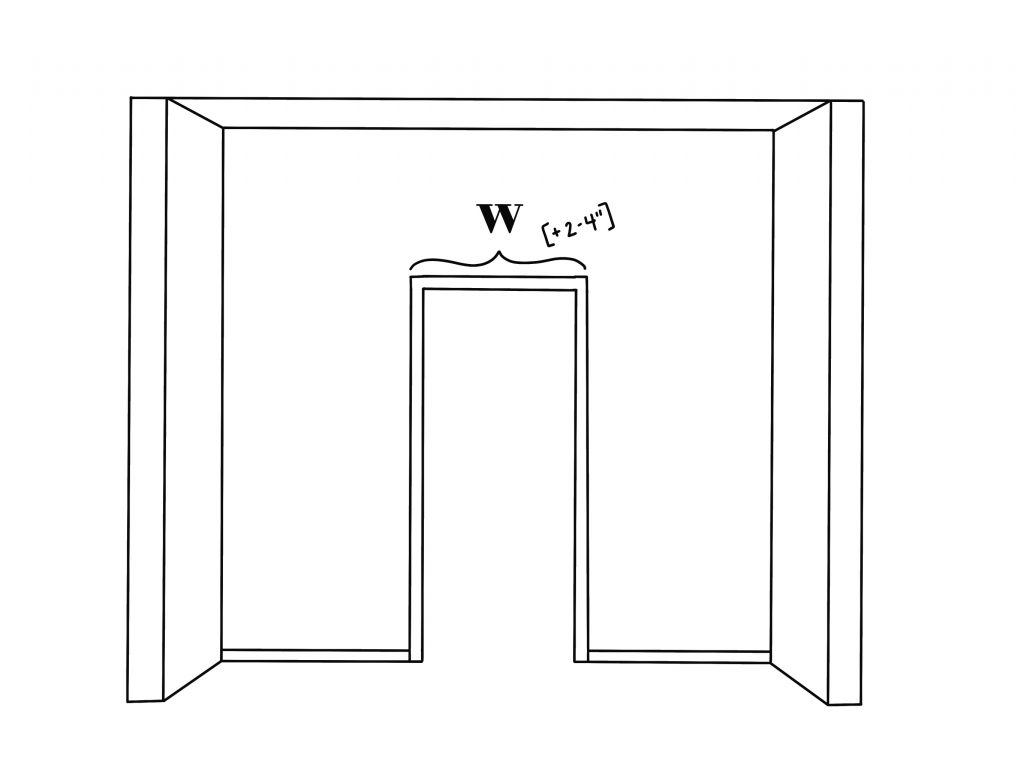 2. Measure the area of the surrounding wall space
Measure the area where the door will slide to ensure there is enough wall space to handle the door being open. Also make sure there are no objects on the wall that would obstruct the glide of the barn door.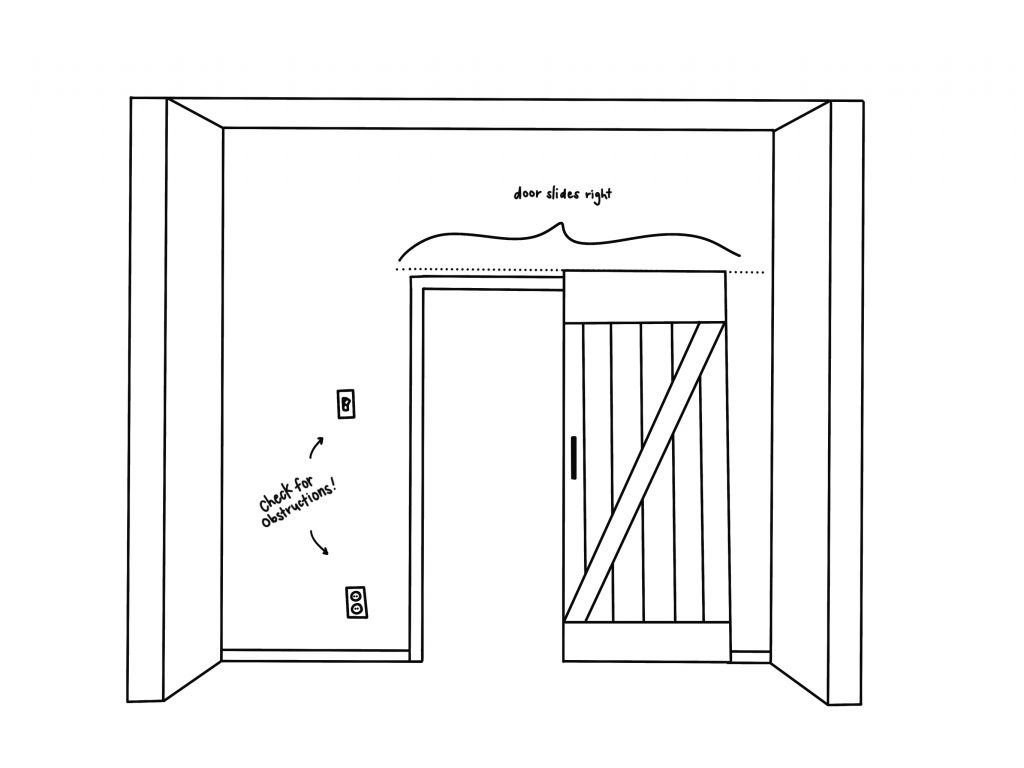 3. Measure the height of your doorway
Determine how high you want your track mounted on the wall to ensure you order the correct size door. Typically tracks are installed either several inches above the door frame or halfway between the ceiling and the top of the doorway.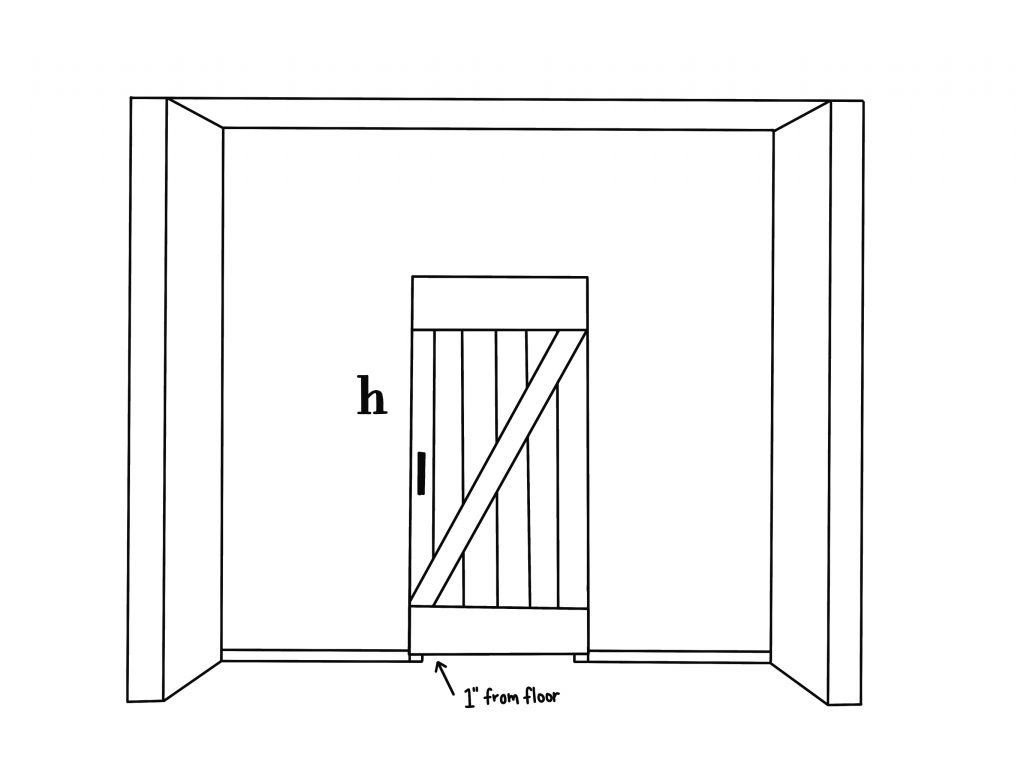 4. Determine the length of your track
Almost done! Now that you have determined the height and width of your Sawmill barn door, let's finish up by determining the length of your track. Simply take the width of your door and double it for the minimum required track length. You can always order a longer track if it fits your style!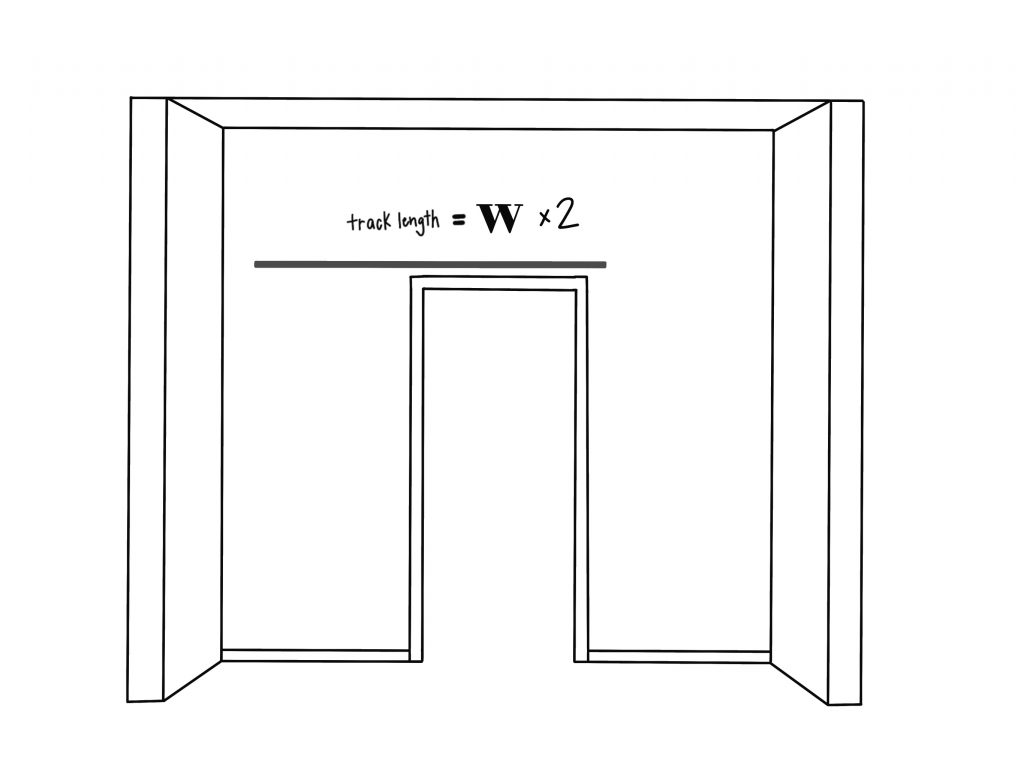 Continue the Conversation
That's it, you are all set! If you have any additional questions, our talented sales team can answer any questions you may have. Simply start a conversation with us via our Live Chat or send us an email at [email protected]
Happy Shopping!
Sawmill Designs Inc, a division of Cochran's Lumber, is a family-owned and operated company that has been providing our clients with distinctive reclaimed and new wood products for over 40 years. From box beams to barn doors, and reclaimed barn siding each piece is handcrafted to meet the desire of each client.