Measuring 101: Interior versus Exterior Beam Measurements and Beam Length
No two projects are the same. Some of our clients are wrapping existing beams while others are starting with a clean ceiling.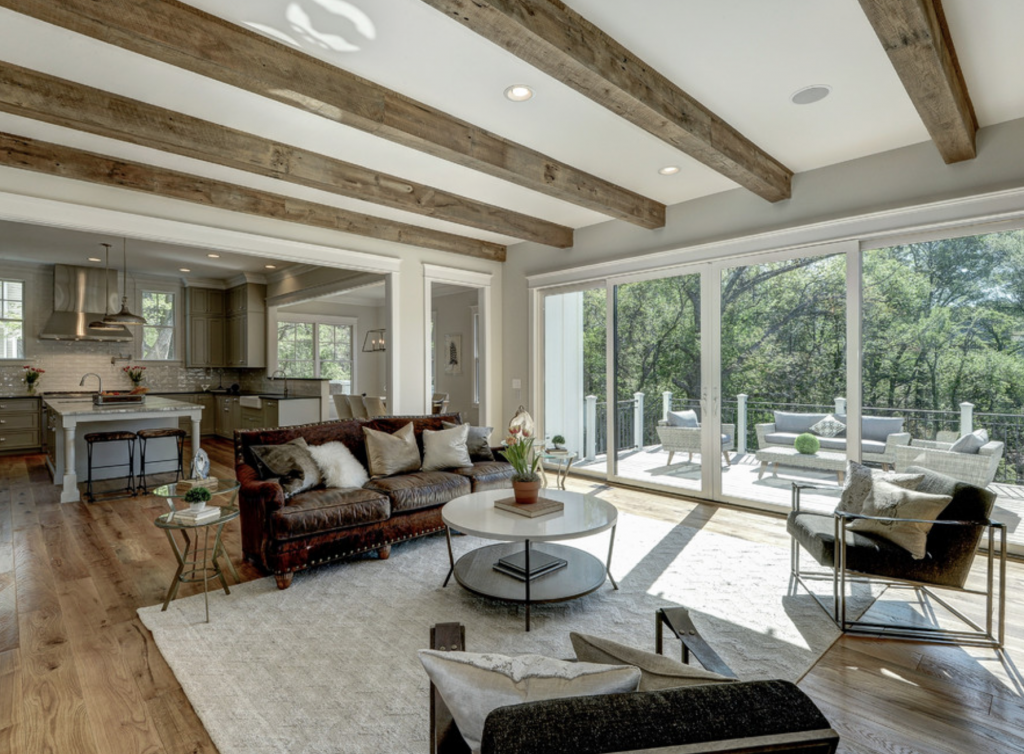 Two of the top questions we get asked are interior versus exterior measurements and the length of the beam. Here are a few tips to help you succeed in turning your house into a home with our character-rich real wood faux ceiling beams.
Interior versus exterior measurements. If you are wrapping an existing beam, you will probably need very specific interior dimensions and our ordering is based upon exterior dimensions. So the question becomes, what would my exterior dimensions be?
The wood planks that we use to construct our faux wood beams are 3/4" thick. So for example if you need your interior dimensions to be 5 1/4" high by 6 1/2" wide, your exterior dimensions would be 6" high by 8" wide. Simply add 3/4" to your height and 1 1/2" to your width to create your exterior dimensions.
Beam Length. Often our clients ask about over-ordering on the length of their box beams. Unless your walls are absolutely perfect, we recommend adding a couple of inches to the length and doing a final field cut before you start your install. This is especially true when adding several beams to your ceilings, as wall dimensions can vary.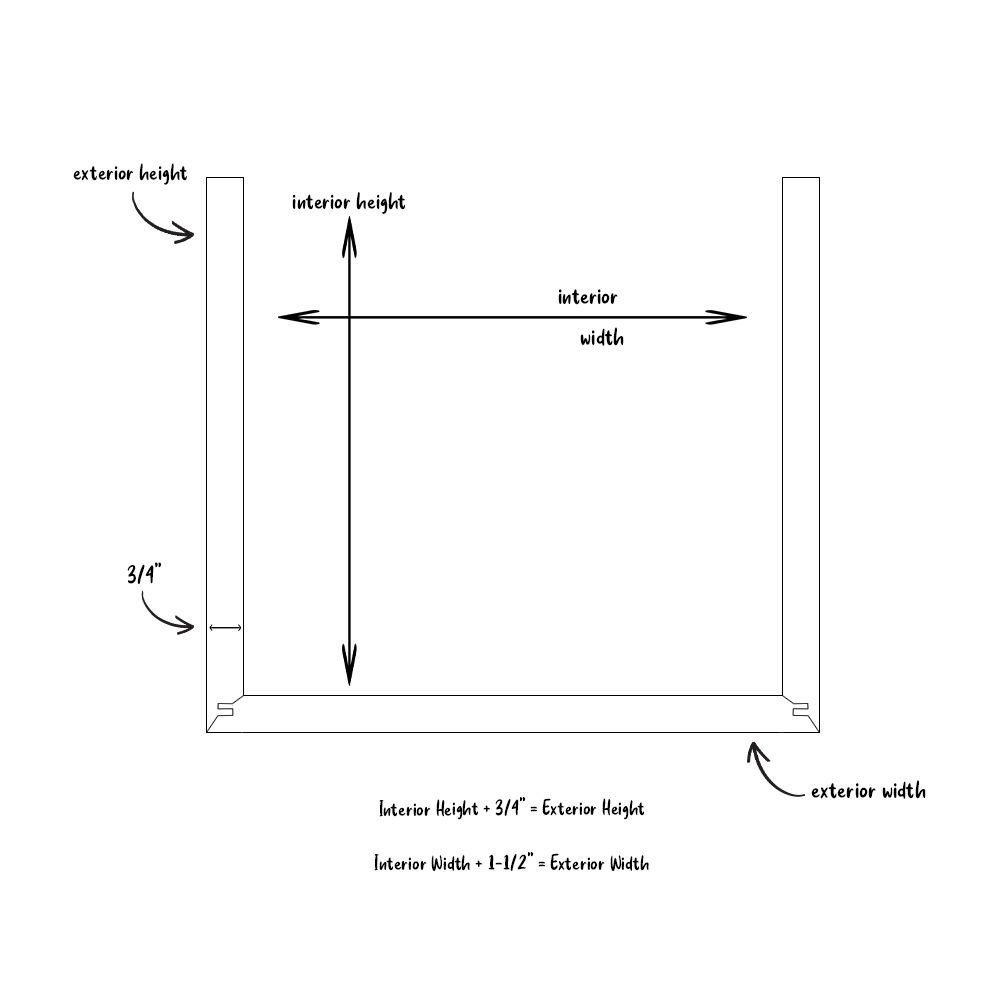 Sawmill Designs Barn Beam Experts Ready to Help
Have other questions about your next DIY project? Visit our FAQ page, chat with us online, or send us an email. We are here to help every step of the way!
Sawmill Designs Inc, a division of Cochran's Lumber, is a family-owned and operated company that has been providing our clients with distinctive reclaimed and new wood products for over 40 years. From box beams to barn doors, and reclaimed barn siding, each piece is handcrafted to meet the desire of each client.