Transform Your Space in Two Hours
Sawmill Designs' expertly crafted doors bring all the practical beauty of sliding barn doors and none of the headaches of installation.
Since our barn doors are shipped pre-finished and fully assembled, installation is only a matter of drilling a few holes to attach the track. Find full guidance in this installation manual from our friends at Homacer. If you order hardware from Sawmill Designs, this manual will be included in your shipment. Below are the main things you need to know for installation.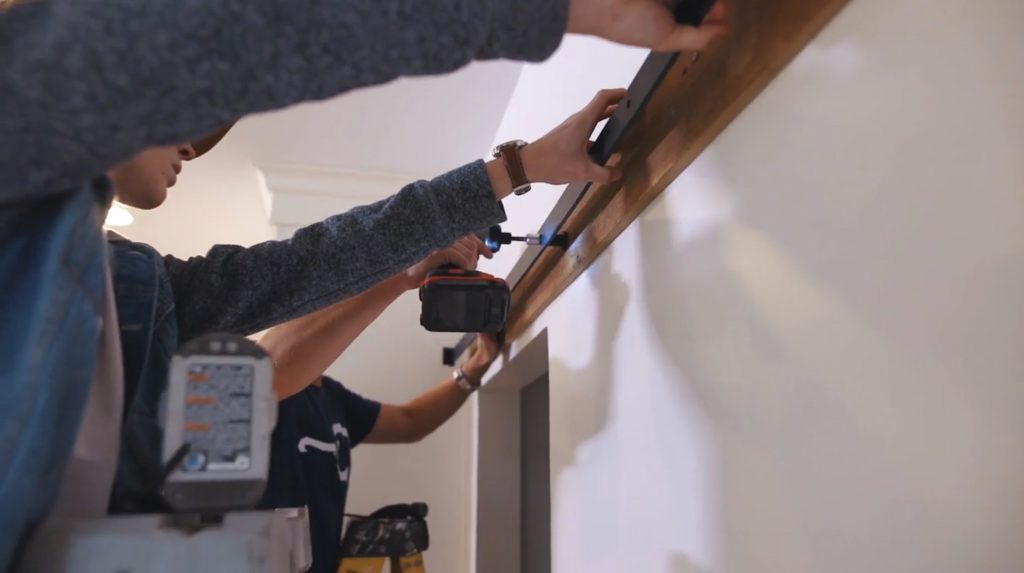 Tools & Tips to Install Sliding Door
Installation of a Sawmill Designs barn door is a manageable DIY project with big results. So, if you tired of the same old same old, order your door today and begin to transform any room transition space.
door hardware kit
level
tape measure
drill
2.5" wood screws
friend to help lift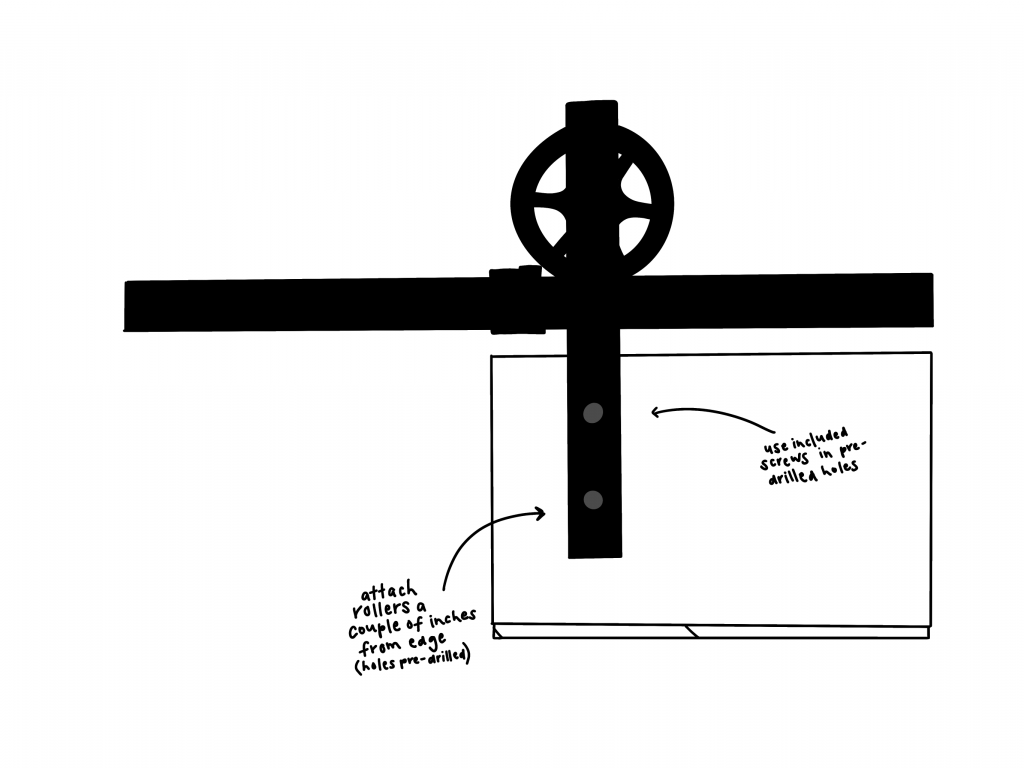 1 – Locate studs and ensure that no outlets or light switches will be covered when the door is in the open position. Using the track as a guide, drill holes for the track on the header board or directly on the wall if you are not using a header board.
2 – Next, align the header board and track with your pre-drilled holes and attach using wood screws for the header board and included hardware for the track. Be sure to install the provided stoppers on either end of your barn door's track to avoid certain disaster.
3 – Attach rollers to the top of the door, using a level to make sure that they're straight. Sliding barn doors from Sawmill Designs come with pre-drilled holes for your hardware to make this step simple.
4 – Install handle on the side of the door farthest from the direction that it will slide. The center of the handle should be around 36" from the bottom of the door.
5 – Use two sets of hands to lift the door and place the rollers on the track. Take in the ultimate moment of satisfaction of watching your custom barn door slide with ease along your newly transformed wall.
Transition with Sawmill Designs
As you've guessed by now, the craftsmen at Sawmill Designs have a knack for transforming old and new wood into something amazing. From our barn doors, wall planks, and box beams – you can easily transform your home with beautiful all-natural wood products.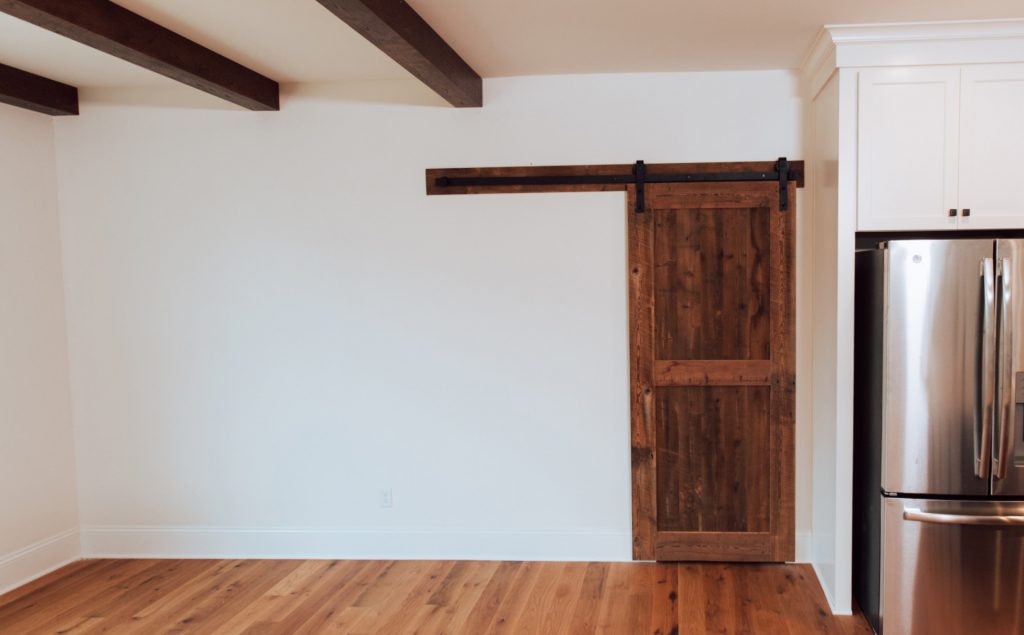 Sawmill Designs Inc, a division of Cochran's Lumber, is a family-owned and operated company that has been providing our clients with distinctive reclaimed and new wood products for over 40 years. From box beams to barn doors, and reclaimed barn siding, each piece is handcrafted to meet the desire of each client.